Logitech G Yeti GX review: a master at minimizing artefacts
The RGB-fringed Logitech G Yeti GX USB mic is surprisingly great at minimizing vibrations, sibilance, and plosives.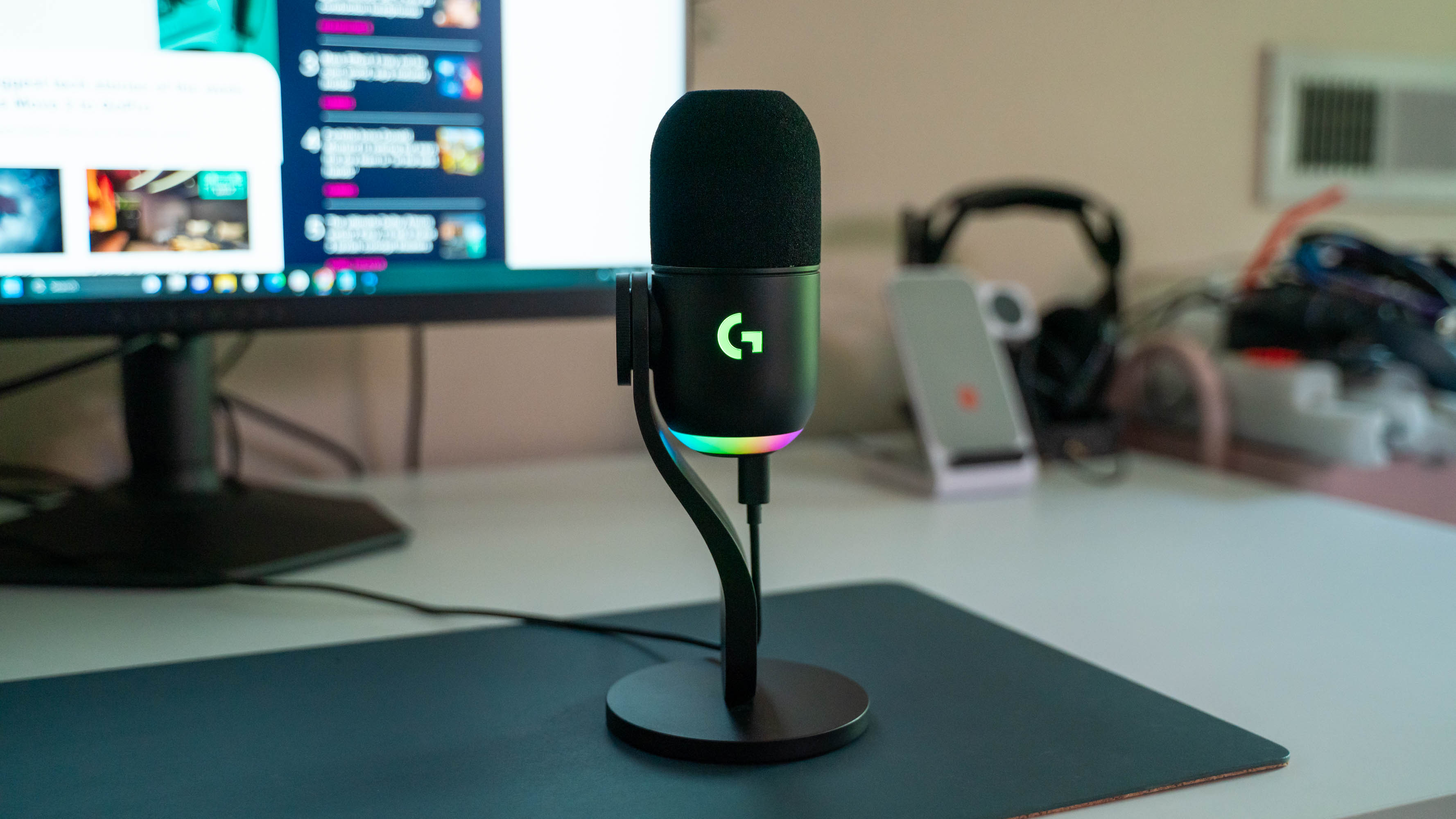 Logitech G Yeti GX: Two-minute review
When Logitech told us it was going to release a new addition, the Logitech G Yeti GX,  to the Yeti lineup, rounding it out to four models, expectations were understandably high. 
After all, the original Yeti has sort of become a household name in the USB mic sphere. People don't necessarily declare it to be the absolute best USB mic in the market, but it's definitely secured its place near the top for its audio quality, build, and design. And it set a standard that all Yeti mics that follow it have to live up to. 
The Logitech G Yeti GX takes a different approach, however. Whereas the Yeti looms over most of the other USB mics I've tested with its big and tall design with multiple pickup patterns, this new model is small and short and only supercardioid. And, just to make it clear to potential buyers that it's meant for gaming and streaming rather than for podcasts, vlogs, and music production, it throws in RGB lighting for good measure.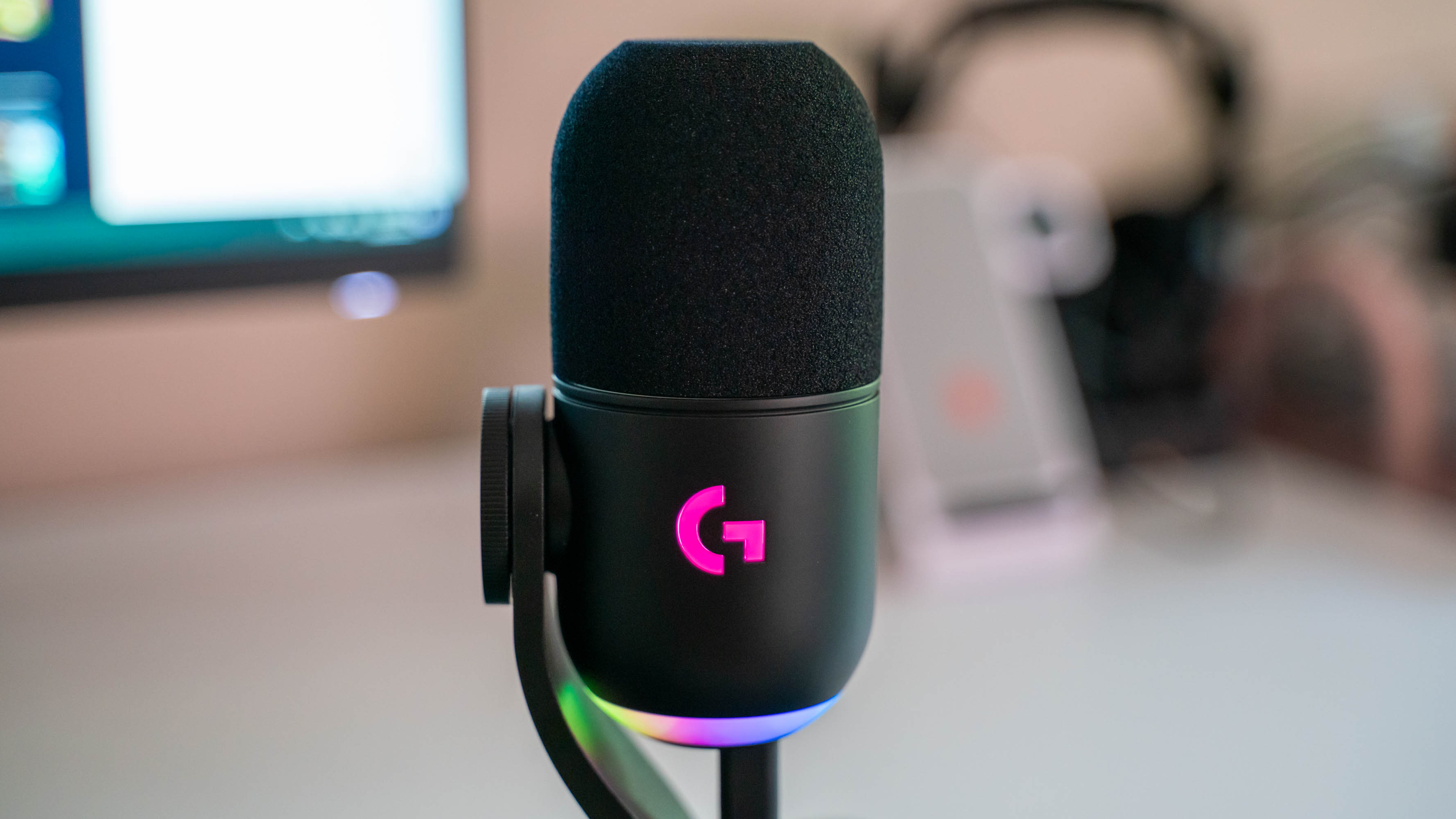 That design choice is well-executed, though. The Logitech G Yeti GX is still an elegant-looking mic, with its beautiful capsule form, soft matte finish, solid build, and premium-feeling pop filter. Though it can be mounted on a boom arm – an adapter is included in the box for this purpose – it comes with a very stable desktop stand and has great articulation and robust build quality. It even has a dial to easily adjust the mic's position and lock it in.
Image 1 of 2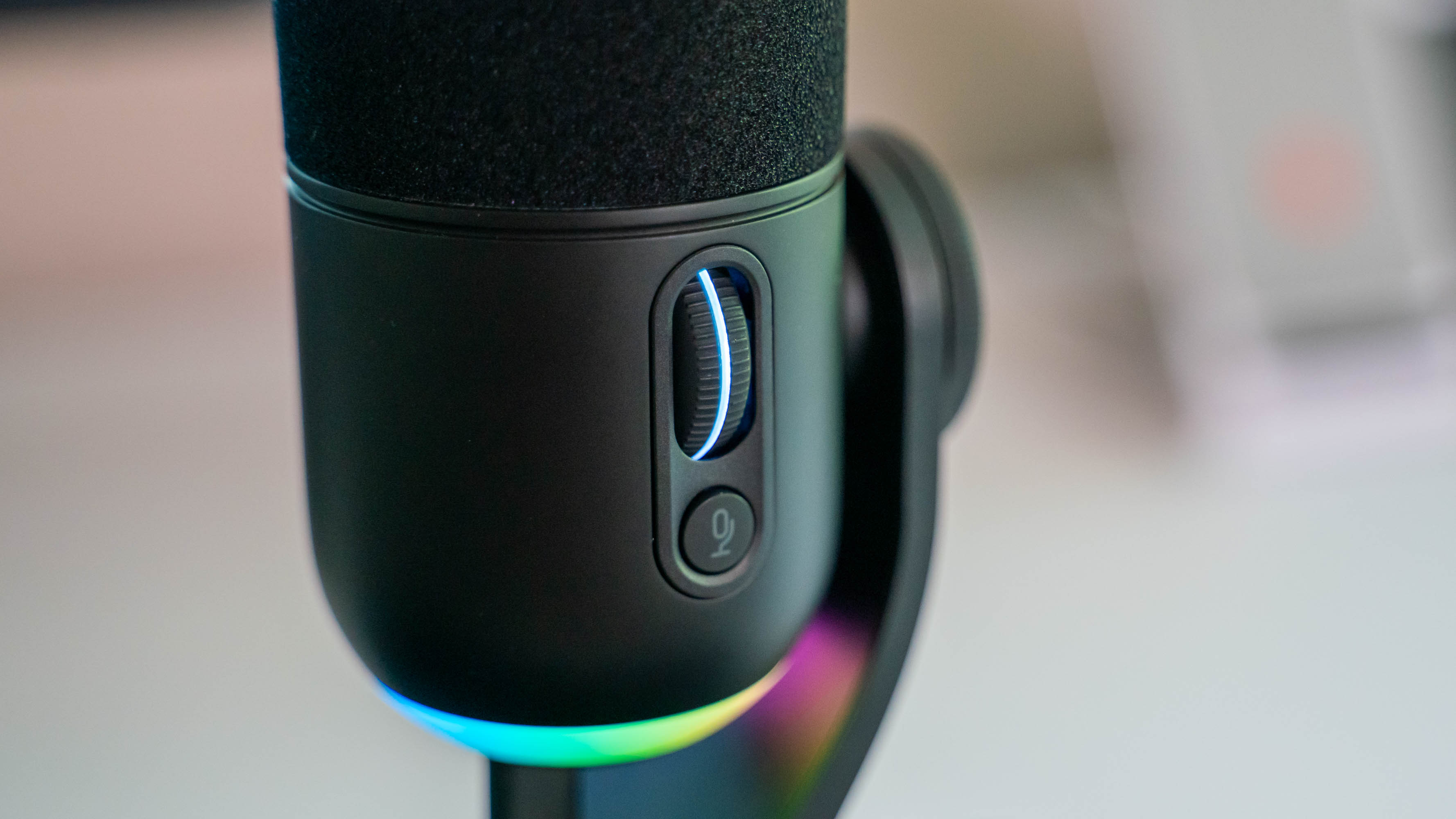 Image 2 of 2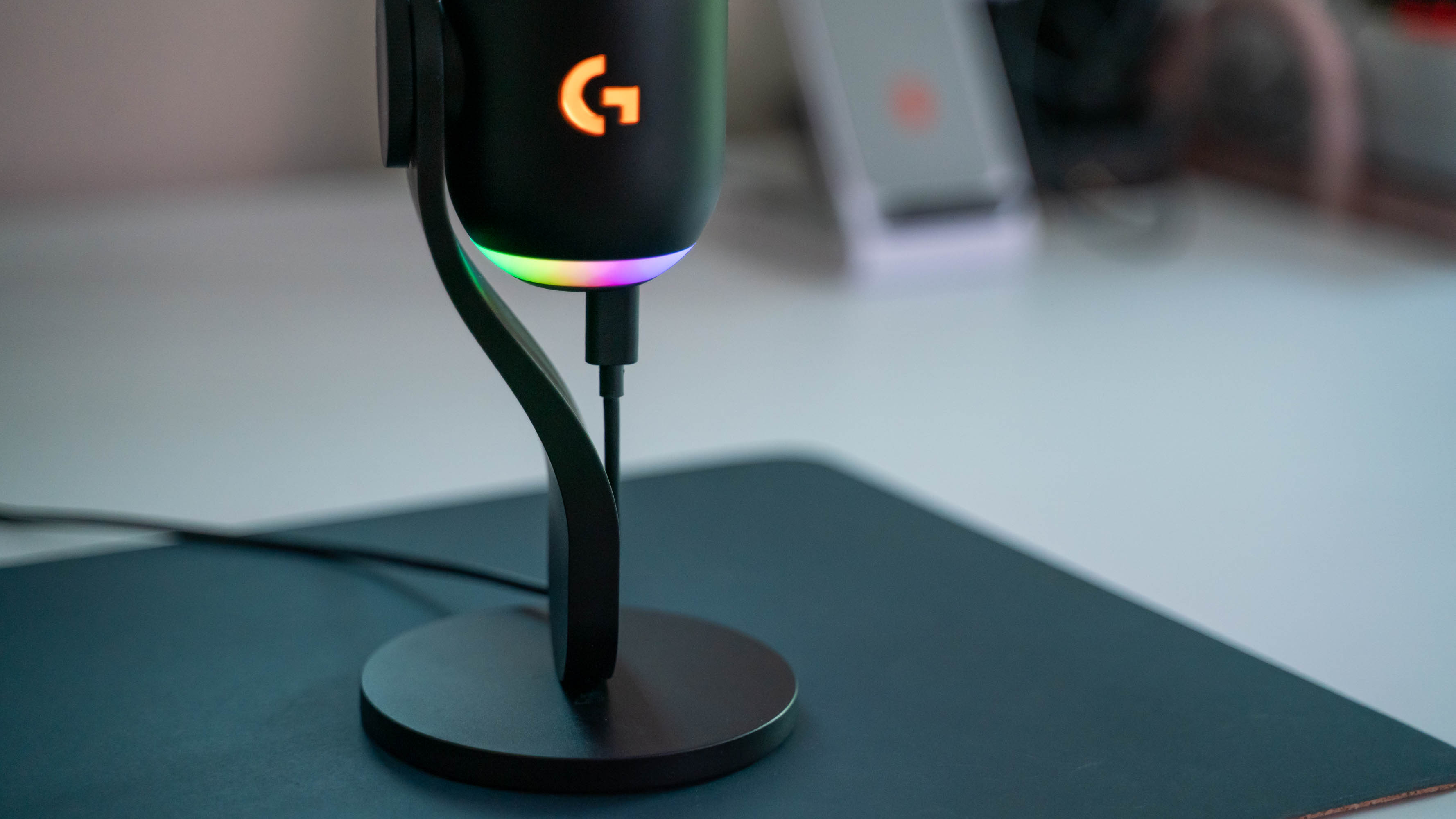 There aren't many physical controls on the mic itself, just a mic gain dial with a light indicator and a mute button, but for what it's made for, you really don't need anything else. And to connect it to your PC or laptop, there's a USB-C port at the bottom. And that's about it.
Be mindful when using that manual gain control dial, as this mic has a lot of gain, and you don't want it turned up all the way up. Between 30-50% volume should be good enough when you're recording or talking to your teammates in-game. Luckily, it has a smart audio lock, a pro-quality audio-processing technology that holds mic gain level to prevent clipping and distortion. But more on that later.
As I mentioned, there is a light indicator, which is helpful. It tells you when the mic gain level is too high (it flashes red) and when the smart audio lock is on (it turns cyan).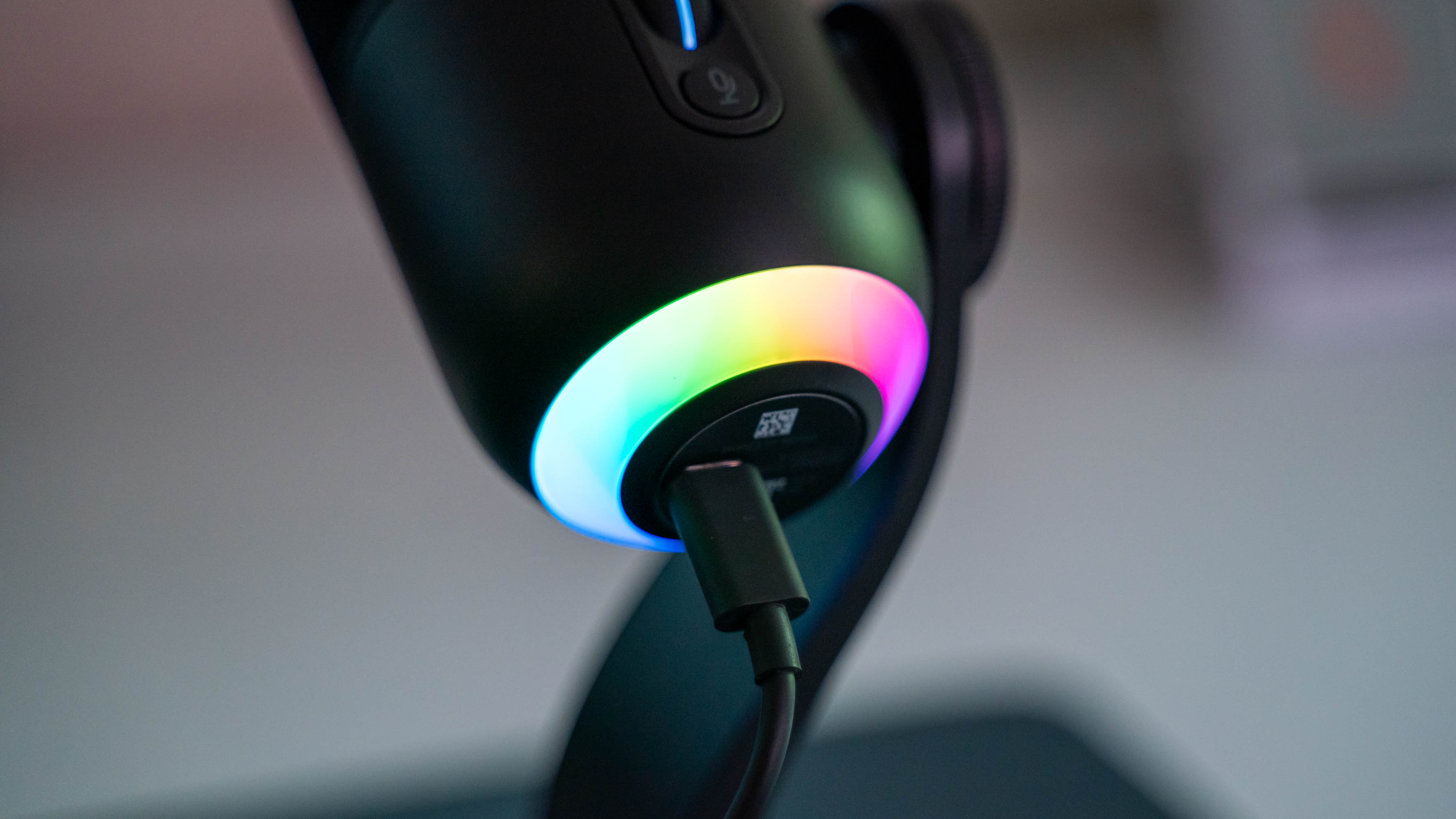 Those who aren't big fans of RGB lighting – yes, they exist – need not be appalled. The RGB lighting is tastefully done here, cupping the bottom of the mic and radiating a soft yet still bright glow that's not at all obnoxious. There are 13 lighting zones, each of which is customizable via the Logitech G Hub app, where there are several lighting animations to choose from and the option to adjust brightness. If you're too lazy to use the app, the mic itself gives you five effects on the fly.
Now, one might assume, due to its size and gaming aesthetic, that the Logitech G Yeti GX isn't a USB mic to be taken seriously. But it's actually pretty impressive, even if, admittedly, there's room for improvement in terms of sound quality.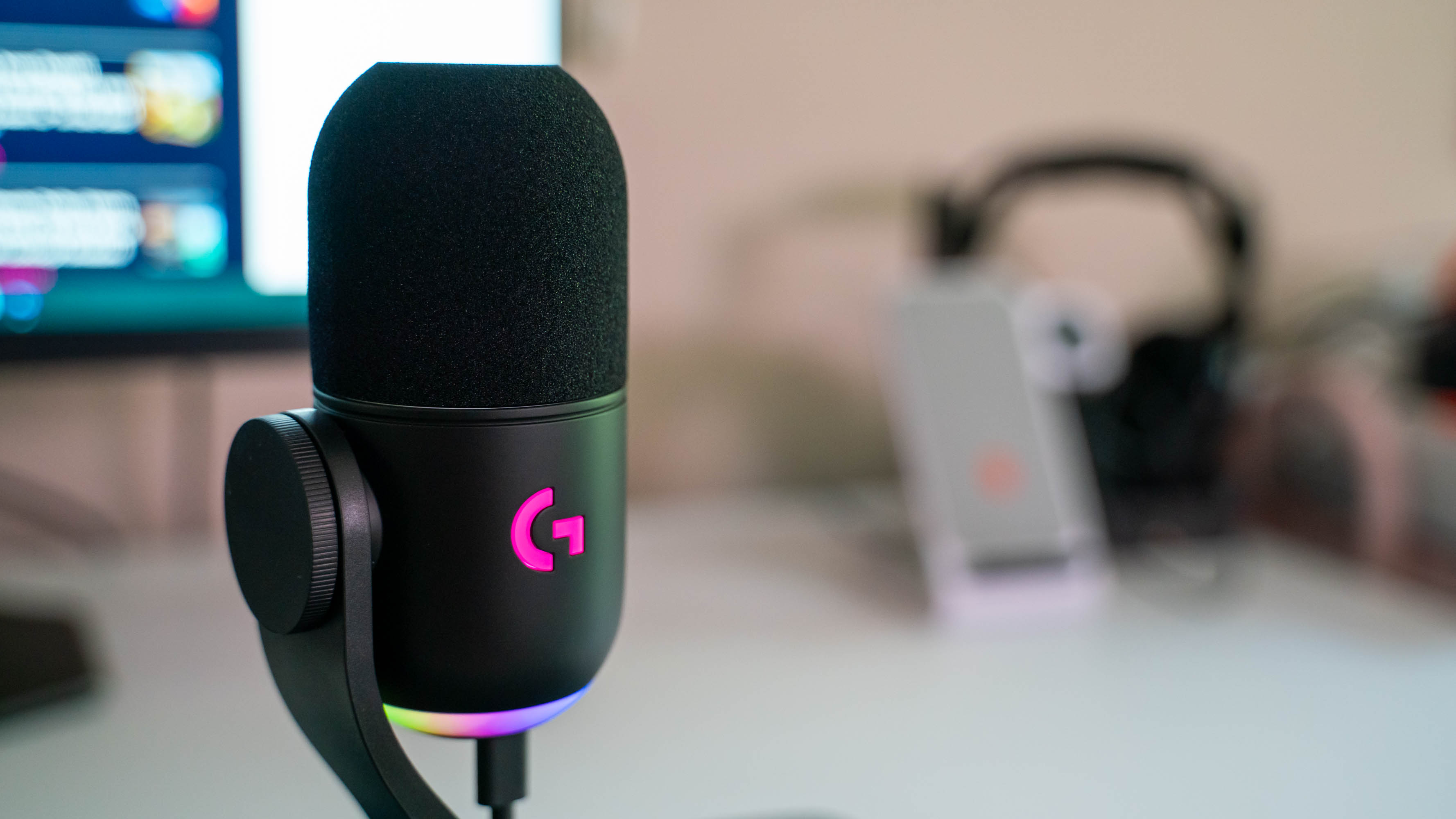 It's important to note that this is a supercardioid dynamic mic. That means it's a cardioid mic with a tighter field of view – which should, in theory, make it better at side rejection – and a front address (it captures audio at the top). Now, dynamic mics are better at capturing sound that's directly in front of them, while condenser mics have a wider stage of sound and tend to sound better due to their fuller frequency range.
Keeping that in mind, it's not surprising that the Yeti GX delivers audio quality that is a little cheap-sounding. I found that there wasn't much dimensionality to my voice – in my test recordings, it's a tiny bit compressed, like it's about to distort. Having said that, it sounds more than good enough if you're live streaming your gameplay or communicating with your teammates during an online gaming sesh – you will come through clearly and audibly.
Again, there's a lot of gain here, so sticking at 30% to 50% volume or toggling the Smart Audio Lock is wise. Turn it up all the way and your audio will sound harsh with distorted mid-highs. To be fair, the audio will still sound clear, just not pleasant to the ears. I highly recommend utilizing that Smart Audio Lock feature. It works like a charm, and you can actually hear it gradually adjusting as needed.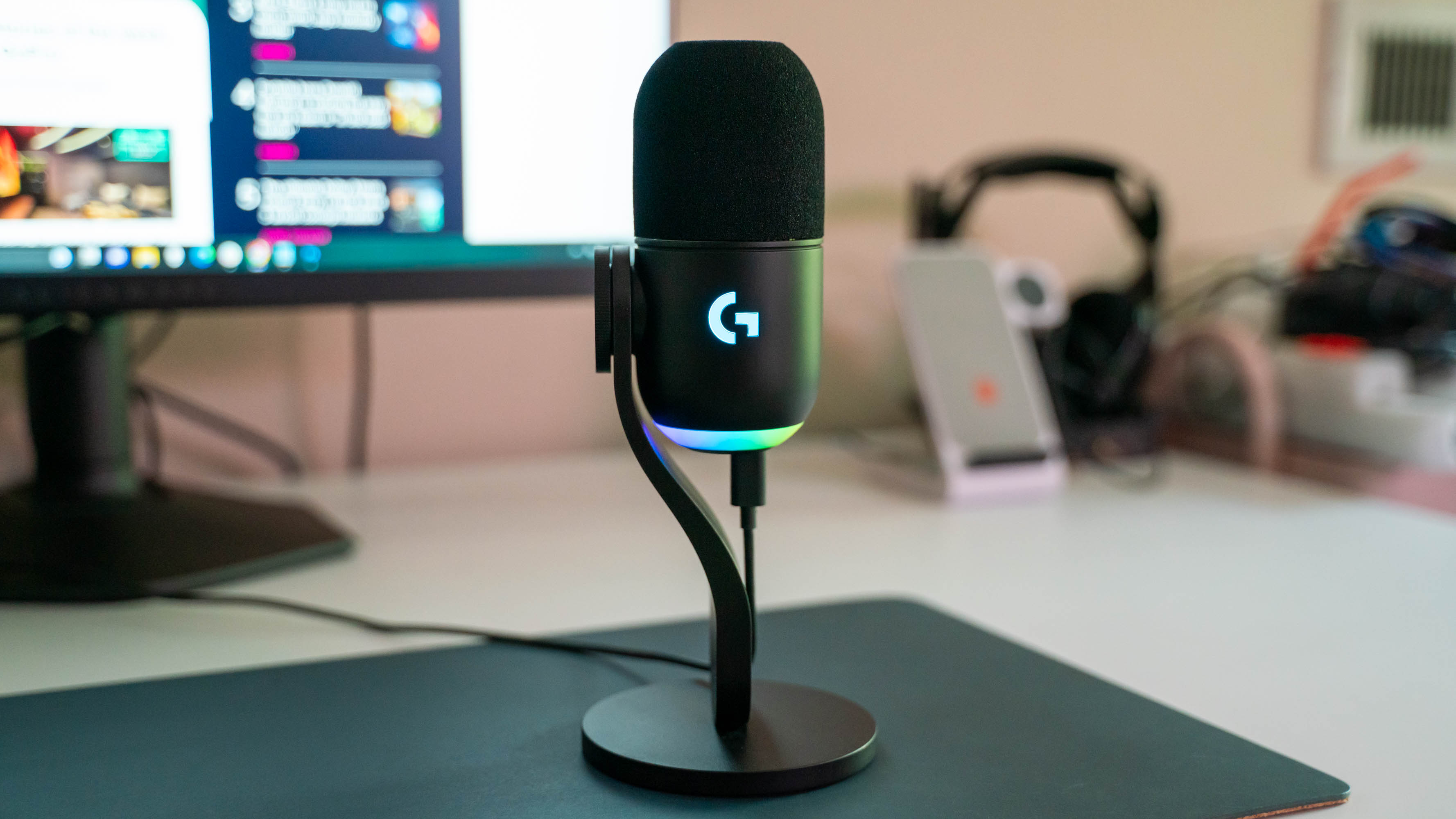 On the upside, it's very good at handling sibilance and plosives. It also has no proximity effect, which means you can speak right up on it, and you'll sound the same as when you're a foot and a half away. 
It's also amazingly good at rejecting vibrations and background noise. I tapped on its stand until my fingers were raw, and none of those taps registered. If I'm button-mashing on a keyboard while talking, you'll still hear the clicky noises, but they're very muted, even though the keyboard is only a few inches away.
So, honestly, I wouldn't recommend it if you're creating a podcast or YouTube videos that require a more professional-sounding mic. However, the Logitech G Yeti GX delivers a level of sound quality that's great for gaming and game streaming, and it comes with the necessary features for those, which is really the whole point.
Logitech G Yeti GX: Price & availability
How much does it cost? $149.99 (about £120, AU$230)
When is it available? Available now
Where can you get it? Available in the US, UK, and Australia
You will be paying a hefty price for such a small USB mic, however. At $149.99 (about £120, AU$230), the Logitech G Yeti GX is almost as expensive as the Yeti X, the pro-level model in the Yeti line, and about the same as the fantastic-sounding Elgato Wave:3, which managed to secure our coveted five-star rating.
If you're looking for something less pricey, the HyperX Duocast is a more affordable option that delivers a sound quality that's fantastic for podcasting. Just remember that both the Wave:3 and the Duocast are condenser mics, and neither is supercardioid. 
Logitech G Yeti GX: Specs
Should you buy the Logitech G Yeti GX?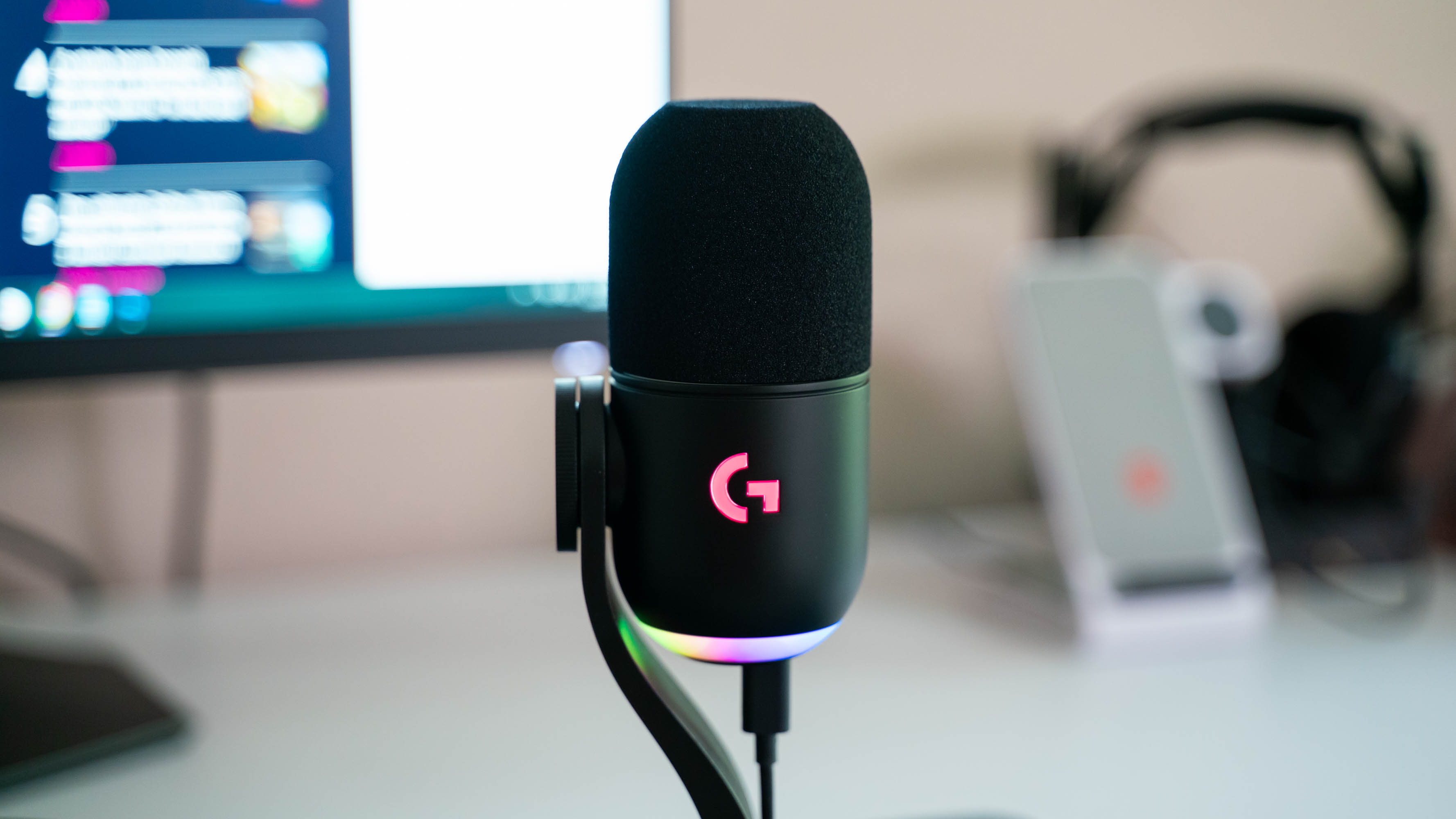 Buy it if...
You stream your games
If you're an online gamer or you live-stream your games, this is a great USB mic to consider.
You want beautiful RGB lighting
Its radiant RGB lighting is elegantly executed so that it looks good and isn't obnoxious.
Don't buy it if...
You want the best value for your money
For something that doesn't have the absolute best sound quality, this is actually pretty expensive.
You need pro-level sound quality
You'll come through clear and audible, but there's not a lot of dimensionality to your voice.
Logitech G Yeti GX: Also consider
How I tested the Logitech G Yeti GX
Tested the USB mic for a few days
Used it for recording, on calls, and during gaming
Made sure to test its special features and employed my usual mic-testing process
Using the Logitech G Yeti GX for a couple of days on video calls, while gaming, and in recordings, I played close attention to sound quality and any artefacts it might have picked up. I also made sure to test its control, light indicators, and the accompanying software to see how easy it is to use, especially for beginners. 
During testing, I spoke from the front, as well as from the back, from the sides, and from different distances. I also checked how it handled things like vibrations and background noise by tapping on the surface it was on and on its stand and making noises in the background during recordings.
I've been testing devices like computing peripherals for years. Mics are a newer thing for me, having only started testing them last year, but my experience with audio devices like gaming headsets, headphones, and speakers made it easy for me to understand USB microphones and what matters most to users during testing.
First reviewed [Month Year]
What's Your Reaction?