Leaked Xbox controller to feature DualSense-like haptics, rechargeable batteries
Microsoft is working on a major revamp to the Xbox controller. The information comes from slides shared with the court as part of the company's legal battle with the FTC. The leaked document features detailed plans of Microsoft's hardware division.The new controller is codenamed Sebile, and the most interesting thing about it is that it's going to follow the DualSense's lead in implementing haptic feedback. Like the PS5 controller, the next Xbox controller refresh will also feature VCA haptics (speakers), and an accelerometer.Microsoft is also planning to ship rechargeable (and swappable) batteries with the controller, which is a good idea, considering how taxing the new features are going to be on standard AA batteries. Outside of expected features, like an updated Bluetooth standard, Sebile will also include modular analogue sticks to improve longevity. Read more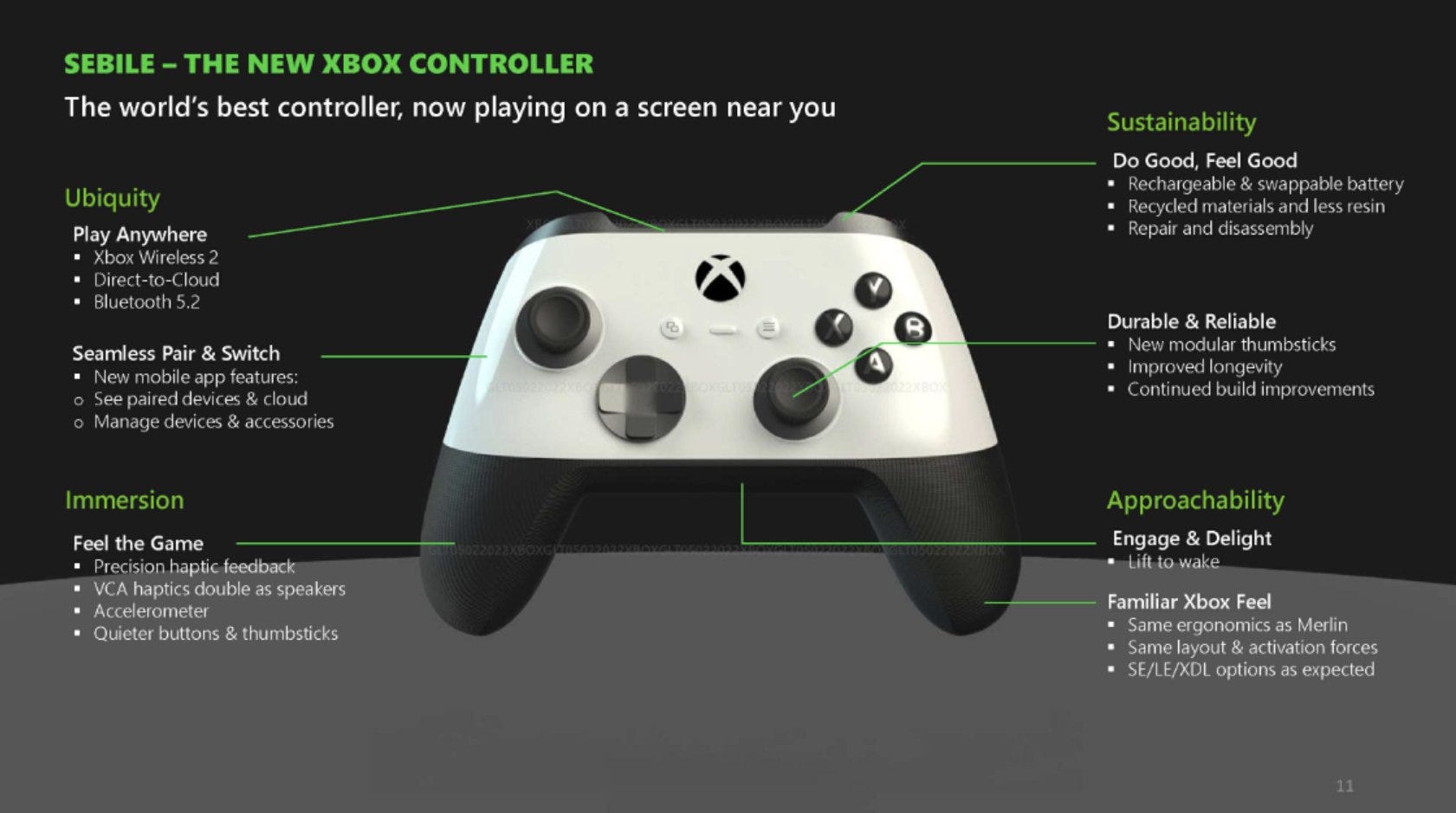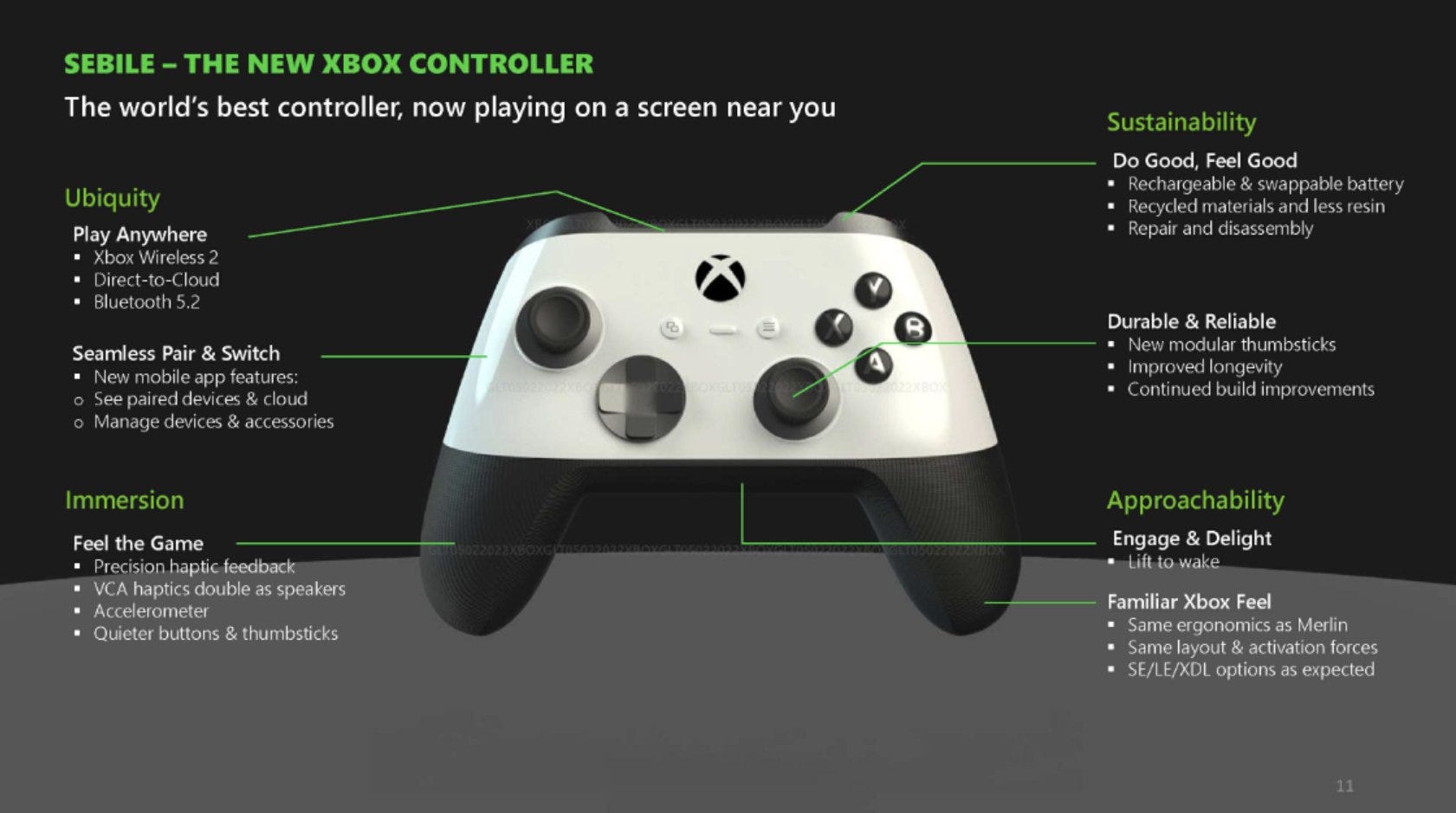 Microsoft is working on a major revamp to the Xbox controller. The information comes from slides shared with the court as part of the company's legal battle with the FTC. The leaked document features detailed plans of Microsoft's hardware division.
The new controller is codenamed Sebile, and the most interesting thing about it is that it's going to follow the DualSense's lead in implementing haptic feedback. Like the PS5 controller, the next Xbox controller refresh will also feature VCA haptics (speakers), and an accelerometer.
Microsoft is also planning to ship rechargeable (and swappable) batteries with the controller, which is a good idea, considering how taxing the new features are going to be on standard AA batteries. Outside of expected features, like an updated Bluetooth standard, Sebile will also include modular analogue sticks to improve longevity.
What's Your Reaction?