F1's videogame-like Las Vegas race defied critics' complaints
After the first day of practice, many were ready to write off the event completely.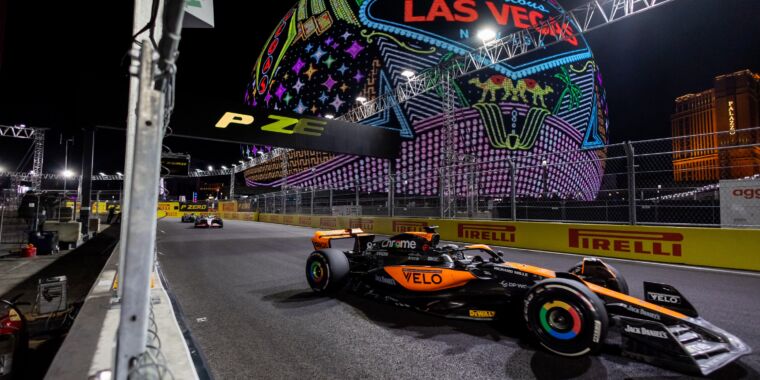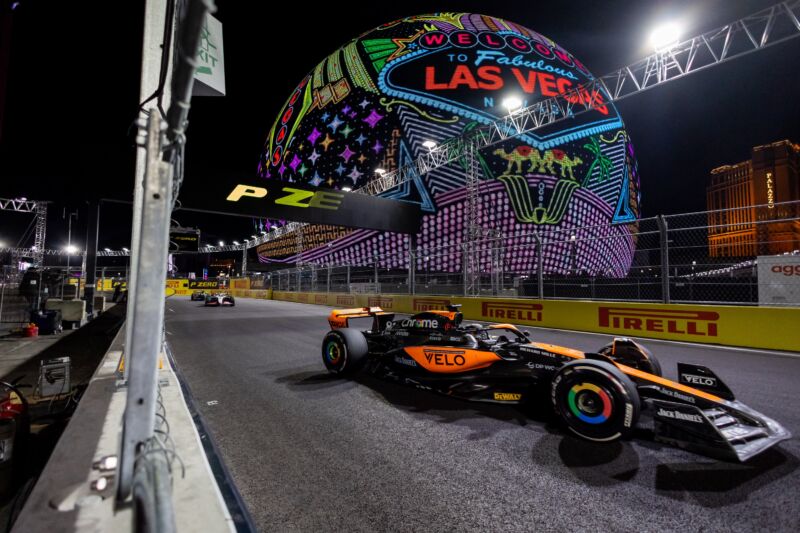 This past weekend, Formula 1 held its inaugural Las Vegas Grand Prix. In many ways, this race was something new and unusual for the racing series, something that created plenty of tension among more traditional fans, many of whom suspected that an abundance of style over substance was at work. Things didn't get much better after the first day's practice, with one car written off and another damaged by poor track preparation. But by the time the checkered flag flew at the end of Saturday night's race, even the skeptics had come around, for the cars didn't just look spectacular on track, they gave us the closest—and one of the most thrilling—race of the year.
The way an F1 event normally works is that a promoter pays the sport a sanctioning fee—somewhere between $20 million and $55 million—and then the sporting circus turns up and races, then leaves. But Liberty Media, which owns F1, decided that it would handle promoting the Las Vegas race itself.
It put plenty of money where its mouth was, too. It built a new permanent pit complex, also housing the fancy Paddock Club hospitality suites, topped off with a massive animated display for a roof. And the 3.8 miles of city streets that made up the track had to be entirely resurfaced with more than 100,000 tons of paving to create the smooth racing surface the sport expects. All in, Liberty spent at least half a billion dollars of its own money on the event.
What's Your Reaction?