Sony Xperia 1 III and 5 III Launch with First-Ever Variable Telephoto Lens
Sony has announced the Xperia 1 Mark III and Xperia 5 Mark III smartphones that it claims come packed with some of the most advanced features available not just in any smartphone that it makes, but across its entire suite of consumer electronics products. Sony has packed two "world's first" features into the Xperia 1 […]
Sony has announced the Xperia 1 Mark III and Xperia 5 Mark III smartphones that it claims come packed with some of the most advanced features available not just in any smartphone that it makes, but across its entire suite of consumer electronics products.
Sony has packed two "world's first" features into the Xperia 1 Mark III: the first 4K 120Hz display in a smartphone and the first variable telephoto lens in a smartphone.
Touching on that telephoto lens first, Sony has jumped ahead as the only company to be able to offer a telephoto lens that has an optically adjusting focal length, both at 70mm f/2.3 and 105mm f/2.8 equivalents inside of a single telephoto lens module. Sony also pairs this optical achievement with its Dual Phase Detection sensor that offers dual phase-detection autofocus capabilities, claiming that the two new Xperia models can acquire focus instantly, even when switching between 70mm and 105mm focal lengths.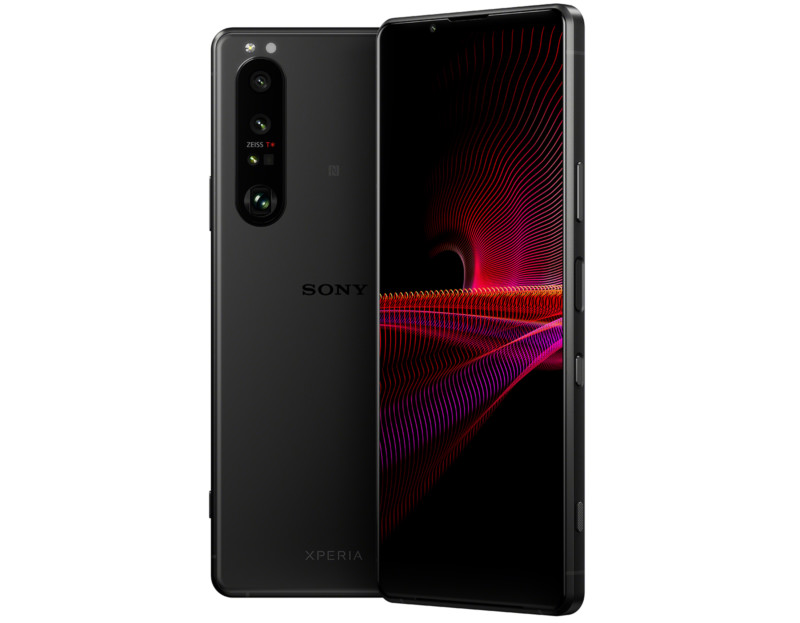 While the telephoto lens received a serious boost, the main 24mm equivalent camera and the wide-angle 16mm equivalent remain unchanged over the ones found on the Xperia Pro and the Xperia 1 Mark II.
Sony says that both Xperia 1 Mark III and Xperia 5 Mark III were co-developed with the company's Alpha camera engineers who have made Sony's autofocus technology one of the crown jewels of the brand's success. As a result, the company says both Xperia devices feature fast, accurate, continuous autofocus that can operate with Real-time Eye-AF active on all of the cameras and lenses. The Xperia 1 III also adds Sony's object tracking technology which can lock onto and track subjects as they move through a simple tap on the screen.
The phone uses AI-based algorithms and a 3D iToF (time of flight) sensor to measure distance and detect focus on a subject even if the subject temporarily is obstructed or moves out of sight of the sensor. The phone calculates autofocus up to 60 times per second and can shoot and store up to 20 frames per second with what Sony promises is high precision, accurate focus, and optimized exposure.
Sony even goes so far as to say that the level of performance is "comparable to that used in professional sports cameras such as the Alpha 9 Series." The phone is powered by a Bionz X processor which allows for users to shoot in Burst Mode in low light for the first time, which the company says produces results with low noise to a level that was not possible in previous models.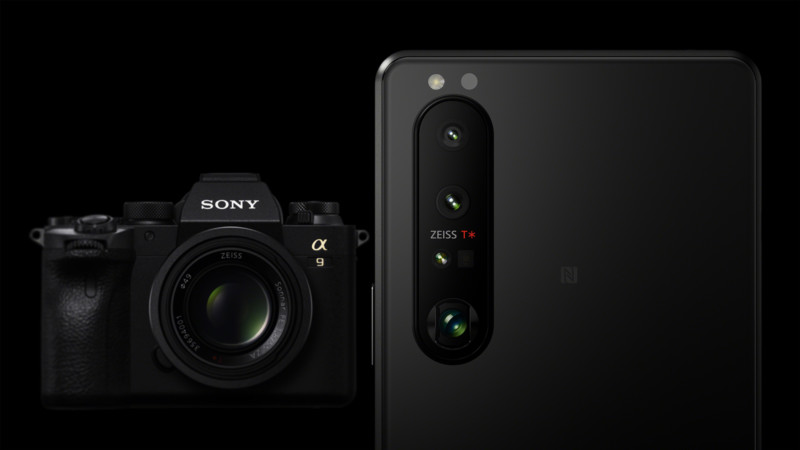 Both smartphone models have Sony's AI super-resolution zoom, which uses the company's AI processing to restore detail and definition to images to digitally zoomed photos. The devices also integrate Sony's Photography Pro function, which mirrors many of the manual controls found on the Alphas series including ISO, shutter speed, an EV indicator, RAW support, plus a dedicated shutter button (which has an embossed finish found only on the Xperia 1 Mark III). Both phones also have a new "Basic Mode" feature within Photography Pro that Sony says enables fast access to a range of easy-to-use photography features.
Looping back to the 4K 120Hz OLED screen, the Xperia 1 Mark III is the first phone to offer this in a 6.5-inch 21:9 "CinemaWide" display. The Xperia 5 III has a slightly smaller 6.1-inch 21:9 HDR OLED display also with a 120Hz refresh rate. Sony says that both models have a "uniquely immersive viewing experience" for movies, television, or videos.
That large 4K display features what Sony calls "Creator Mode," which is a factory-calibrated OLED display that mirrors the color reproduction of Sony's high-end reference monitors. Both also have 10-bit equivalent displays (8-bit with 2-bit smoothing) that display colors without banding and support the BT.2020 color space.
The new Xperia phones can shoot 4K at up to 120 frames per second as well as shooting in 21:9 ratio in 24/25/30/60 frames per second. It also comes pre-loaded with eight different color management presets and the microphone has Sony's intelligent wind filter technology that can suppress wind noise.
New features within both models include a range of UI improvements designed specifically with filmmakers. Users can easily check how much free memory is remaining and how much recording time is still available and also check which parameters they used on a specific clip to apply them to other projects. Each clip's parameter details now include resolution, FPS, look, lens, stabilizer, WB, ISO, shutter angle/speed, focus, and audio level.
Sony also hasn't forgotten those who like corded headphones, as both devices feature a 3.5mm headphone jack. The phones also have a new audio equalizer to allow you to control, heighten, and minimize different sounds, which is especially helpful in gaming. Speaking of gaming, the phone can also record what it is displaying at up to 120 frames per second and automatically pre-records up to 30 seconds of game footage so you can easily rewind and capture key moments.
Sony says that it has incorporated heat suppression power control to allow the phone to handle high-performance situations like gaming. It includes the ability to bypass charging and power the phone directly which reduces thermal stress.
Back to audio, the two phones also integrate Sonys 360 Reality Audio into its speakers and virtualize an immersive sound experience even if music is only being listened to in 2-channel stereo. The speakers are placed at the front of the phone to reproduce a sound field, and the Xperia 1 Mark III specifically has 40 percent more powerful speakers thanks to a new box structure. The audio volume out of the 3.5mm jack has also been improved by about 40 percent with less distortion near the maximum output level.
"Today we're introducing two new Xperia models that are significant for both Sony and the industry as a whole. Drawing on our leadership in imaging, display, and audio technology, we're proud to debut the world's first smartphone with a 4K 120Hz display and the world's first smartphone with a variable telephoto lens. We continue to break new ground and provide passionate consumers with a more powerful creative device and an immersive entertainment experience like they've never had before—all in the palm of their hand."

– Neal Manowitz, President and COO, Sony Electronics Inc.
The Xperia 1 Mark III is the more advanced of the two devices, and while the Xperia 5 Mark III makes some concessions in order to fit into a smaller and more affordable body. For example, the Xperia 5 Mark III has a smaller 4K 120Hz display, lacks the 3D iTOF sensor, does not have Real-Time Tracking, leaves out the higher-output speakers, and doesn't include wireless charging features.
The Xperia 1 III will be available in Frosted Black and Frosted Purple while the Xperia 5 III will be available in Black and Green. Both will ship with the Android 11 operating system this summer for pricing that will be announced at a later date.