Microsoft's Surface Laptop 4 Promises 70% Faster Photo Editing
Microsoft has announced the Surface Laptop 4, almost identical to its predecessor in design but comes packed with new processors that should offer better performance. The Surface Laptop 4 is the latest in Microsoft's line and comes almost a year and a half after the release of the Surface Laptop 3, as reported by Endgadget. […]
Microsoft has announced the Surface Laptop 4, almost identical to its predecessor in design but comes packed with new processors that should offer better performance.
The Surface Laptop 4 is the latest in Microsoft's line and comes almost a year and a half after the release of the Surface Laptop 3, as reported by Endgadget. According to Microsoft, the Surface line of products "allows people to adapt to new ways of working and creating through innovative and versatile devices."
From the outside, both the 13.5-inch and 15-inch models appear very similar to the same size versions of Surface Laptop 3, including the line's iconic and heavily marketed touch screen. As Microsoft explains, the new model "retains the iconic design, details, and materials that our customers love," meaning any major changes from its previous model will be exclusively found on the inside. That said, customers will have an additional color choice, with the addition of an Ice Blue finish which was not available with the previous model.
The main update is in the processing. Both models will now offer a choice between an 11th Gen Intel Core processor or AMD Ryzen Mobile processor with Radeon Graphics Microsoft Surface Edition (8 cores). The latter is in conjunction with Iris C Graphics which is claimed to deliver 70% faster performance when editing photos and videos — when compared to Surface Laptop 3 — while the company says battery life can now last up to 19 hours.
Surface Laptop 4 has one each of USB-C and USB-A ports, a Surface Connect port, and a 3.5mm headphone jack. The built-in web camera offers 720p HD video, which isn't fantastic but is still, unfortunately, par for the course.
With the additional focus on the increasing number of consumers who work remotely, Microsoft explains that the Surface Laptop 4 is implementing features that help its users work and learn collaboratively while remaining "highly secure," for example, a removable hard drive for data retention performed by an authorized technician.
Alongside the launch of Surface Laptop 4, Microsoft announced the release of additional accessories. The Surface Headphones 2+ for Business is an improved model of the previous Surface Headphones 2. In line with the focus on remote working and learning, the newest model has included a dongle, which is certified for the video call platform Microsoft Teams.
Microsoft Modern USB and Wireless Headsets are also certified for Microsoft Teams and are claimed to "enable greater focus and call privacy, especially in shared workspaces," while an LED light indicates whether a mute status is enabled. The set will be available for $50 and begin shipping in select markets starting in June.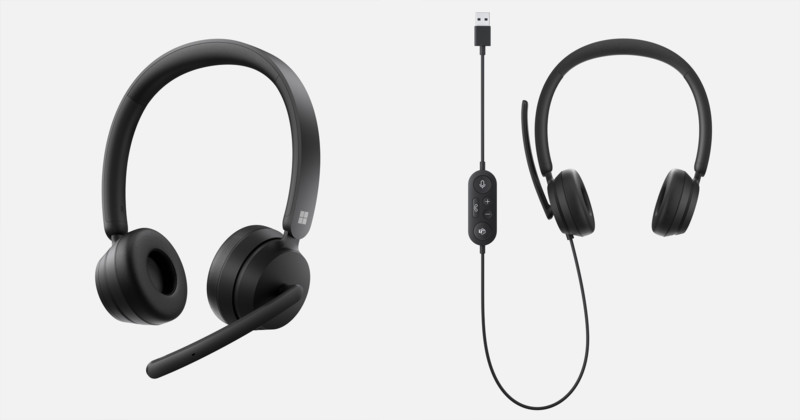 The compact and portable Microsoft Modern USB-C Speaker again and of course integrates with Microsoft Teams and the company says it delivers high-quality audio for meetings, calls, and music. Also shipping this June, it will be available for $100.
Lastly, Microsoft is addressing the aforementioned 720p camera by offering the Microsoft Modern Webcam that it says will deliver a reliable and high-quality 1080p video with 60fps and HDR, has a 78-degree field of view, and an integrated privacy shutter with an LED indicator showing if it is currently on or off. Available for $70, the first orders will begin shipping in June.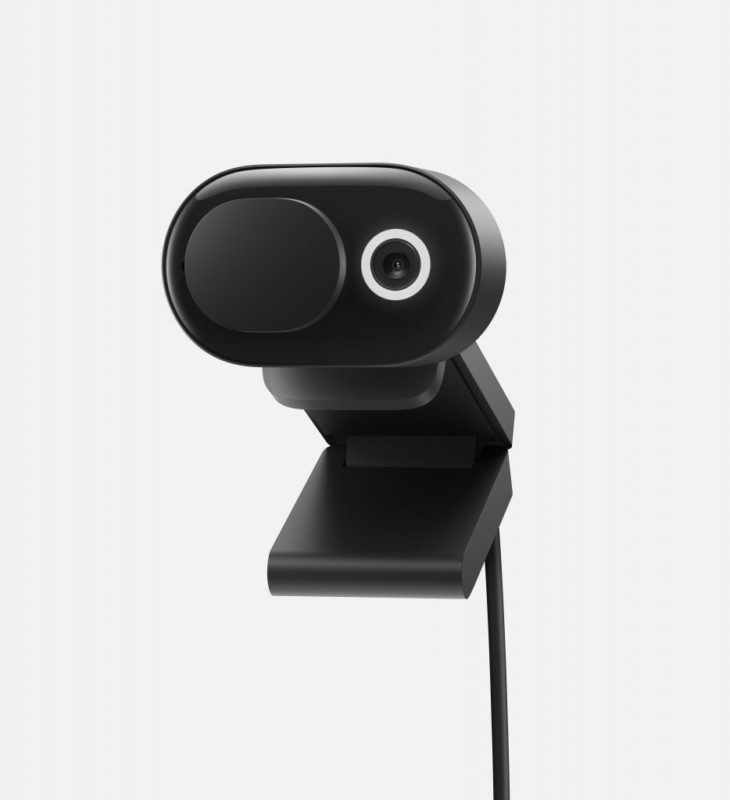 With starting price of $1,000, The Surface Laptop 4 can be ordered today in the US, Canada, Japan, with additional availability released in the coming weeks, with orders beginning to ship starting on April 15. Microsoft has also included a free pair of Surface Earbuds for anyone purchasing through Microsoft or BestBuy.