Sandmarc Unveils Vignette-Free Motion Pro Variable ND Filters
Sandmarc has announced a set of variable ND filters for full-size cameras that it says are "designed without compromise" for high-end photographers, filmmakers, or just the casual shooter. While the company has been historically known for creating lenses and accessories for mobile devices, Sandmarc has been expanding its product line to include items for the […]
Sandmarc has announced a set of variable ND filters for full-size cameras that it says are "designed without compromise" for high-end photographers, filmmakers, or just the casual shooter.
While the company has been historically known for creating lenses and accessories for mobile devices, Sandmarc has been expanding its product line to include items for the more "professional" photographer and videographer, specifically DSLR and Mirrorless Camera shooters. In 2019 it launched a hybrid neutral density and polarizer filter, and today adds its new Motion Pro Filters, what it calls "professional-grade" variable ND filter for DSLR and mirrorless cameras.
Sandmarc says the Motion Pro Variable Neutral Density (ND) filters are created with durability in mind, and as such the pieces are engineered from a cinema glass so that they can, as the company promises, accurately adjust the exposure as well as avoid cross vignette (X bar that can appear in some variable neutral density filters). Additionally, the filters will have a laser-etched aluminum frame that has precise markings to indicate stops of light for easy adjustment, a feature that is critical for a more pro-oriented filter.
The Motion Pro VND filter will be available with the most commonly used ND levels ranging from three to six stops (ND 8 to 64), and the company claims that its filters are the only vignette-free filter in the market with such range.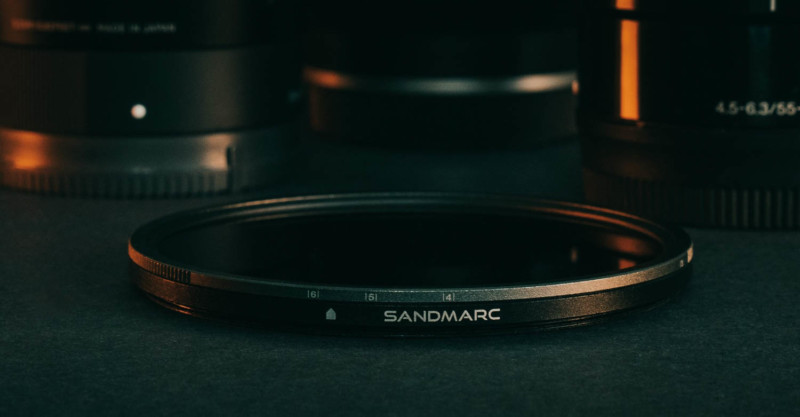 Sandmarc also states the Motion Pro Filter has an "Ultra-Thin build" of just 7.2mm using an industrial-grade aluminum frame to provide increased durability to better accommodate a wider variety of camera lenses. To bolster things even further, the ND Filters come backed with Sandmarc's lifetime warranty, where any defects in the materials or workmanship will be covered by the company for the life of the product but does not include damage caused by misuse or modifications.
The filters weigh between 14 and 28 grams (~0.5 to one ounce) due to the aforementioned aluminum frame and multi-coated glass. Each filter also includes a protective carrying pouch to help prevent any scratches and scuffs when the VND is not in use.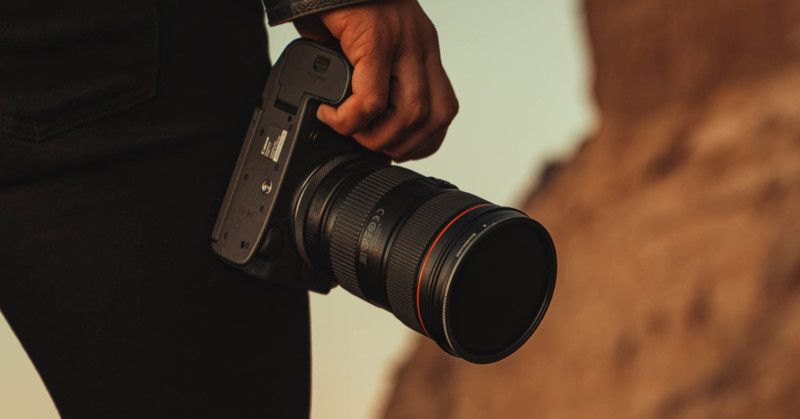 The Motion Pro VND Filters for Cameras from Sandmarc will be available on April 20th in 58mm, 67mm, 77mm, and 82mm thread sizes for between $130 and $160 per unit depending on the chosen size.